The International Motion & Drives Summit took place for the first time at this year's Hannover Messe. Representatives of power transmission and fluid power industries met on 19 April at the Technology Academy to talk again on a large international platform after a long period of absence.
The meeting was organised as a joint event by the European sector committees CETOP and EUROTRANS. Important topics of the European engineering industry and topics that affect mechanical engineering today and tomorrow were discussed. The event, which, celebrated its premiere at this year's Hannover Messe, attracted participants from all over the world.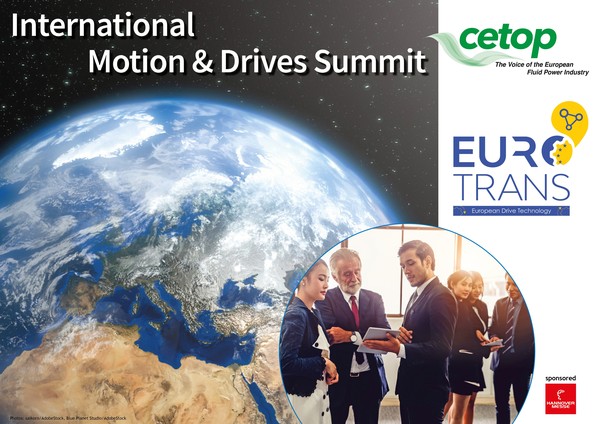 Representatives from CETOP and EUROTRANS regarded the meeting as a complete success.
The presentations given at the event will soon be available in the members' area of the CETOP website.