The Indian Fluid Power Association, FPSI, celebrates its 50th anniversary this year.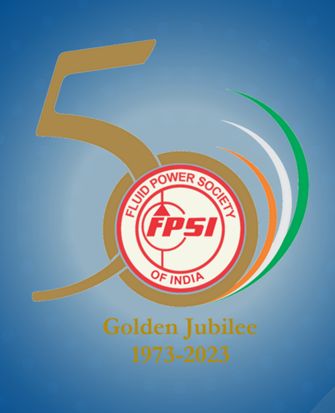 From its humble beginnings in 1973, FPSI has grown into the national professional body of repute for Fluid Power in India. The association has made remarkable progress over the last 50 years. The main vision of FPSI is "To be a dynamic Professional Society striving continuously for excellence in Education, Research and Technological service by facilitating an effective connection between professionals in the field of Fluid Power". Today, its services are available to a massive network of 1500 members including industrial / institutional members spread across the Indian sub­ continent. Besides the Registered office in Bangalore, FPSI has chapters in various cities in India, viz, Chennai, Pune, and Coimbatore.
The core values of FPSI are to attract best and brightest young engineers to fluid power through awareness programs, develop skilled Fluid Power human resources to serve the nation, and recognize the industry – Academia link as a unifying activity.
FPSI conducts technical talks, seminars and conferences with the aim to promote Fluid Power technologies and foster innovation. The seminars and conferences, afford ample networking opportunities and enable members to connect each other.