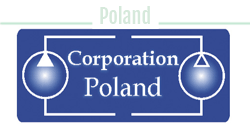 The International Scientific and Technical Conference "Hydraulic and Pneumatic Drives and Controls NSHP 2023" will take place at the Pakoszów Palace in Piechowice from October 11-13, 2023.
The conference, which has a tradition of over 60 years, is organized by the Association of Polish Mechanics Engineers and Technicians (SIMP) and held under the patronage of the President of SIMP, the dean of the Faculty of Mechanical Engineering of the Wroc?aw University of Science and Technology and the President of CETOP.
At the NSHP you can see the latest scientific, research and technical achievements in hydraulic drives. You will also have the opportunity to exchange knowledge and experience the use of innovative techniques and technologies.